New Members
Dr. Elizabeth Kolawole
Dr. Elizabeth Kolawole is a member of the Adult Primary Care team at Whole Family Health Center. She primarily treats patients at our Vero Beach Clinical Office. Dr. Kolawole hails from the great state of Texas. She attended college at Texas A&M University and the University of Texas McGovern Medical School in Houston prior to completing her residency with the Christus Spohn Texas A&M University Family Medicine Residency Program. She has sought an active leadership role throughout her career, especially regarding mentoring and wellness. Dr. Kolawole enjoys participating in various volunteer opportunities, including working with STEM and prospective medical students as well as community outreach. She takes pride in service to the underserved. In her free time, she likes to dance.
Care Philosophy
Dr. Elizabeth Kolawole believes in caring for the whole patient; mind, body, and spirit. She enjoys getting to the root of illness and not just treating symptoms. She utilizes specialist care only when absolutely necessary and appreciates the traditional practice of the Family Medicine doctor. She always starts with conservative measures and when needed then refers out. She enjoys setting and accomplishing goals with her patients to help them achieve harmony within their bodies.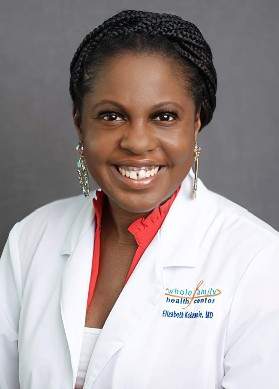 Jorge A. Fernandez-Silva, M.D.
Dr. Fernandez's Specialties:
Interventional Pain Management
Spinal Cord Stimulators
KyphoplastyNeuropathy
Epidural Injections
Radiofrequency Ablations
Education
Florida International University
Loyola University Chicago Stritch School of Medicine
Residency
Loyola University Medical Center: General Surgery Internship
SUNY Upstate Medical Center: Anesthesia Residency
SUNY Upstate Medical Center: Chief Resident
SUNY Upstate Medical Center: Pain Medicine Fellowship
Dr. Fernandez is a Diplomate of the American Board of Anesthesiologists with a Sub-specialty Certification in Pain Medicine.
Dr. Fernandez enjoys golfing, scuba diving, and fishing.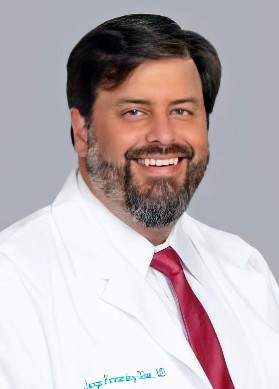 Curriculum Vitae
Jimmy H. Chim, M.D.
PERSONAL INFORMATION
Born: February 20, 1980 in Kowloon, Hong Kong
Citizenship: United States of America
WORK HISTORY
2021-present Physician & Surgeon
Ocean Drive Plastic Surgery • Cleveland Clinic Indian River Hospital
Vero Beach, Florida

2017-2021 Physician & Surgeon
Sanford Health Fargo • Fargo, North Dakota
Department of Plastic and Reconstructive Surgery

2017-2021 Instructor and Assistant Professor
University of North Dakota
School of Medicine & Health Sciences

Diplomate of the American Board of Plastic Surgery since 2018
Florida State Medical License #: ME153596
North Dakota State Medical License #: 14562
NPI #: 1255534871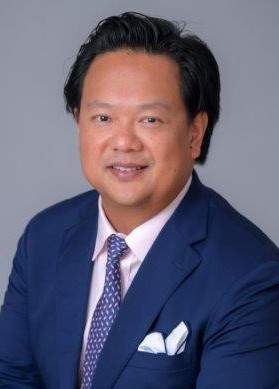 EDUCATION
2003-2007 University of Maryland School of Medicine in Baltimore, MD – graduated with the degree of Doctor of Medicine (M.D.)

1998-2002 The George Washington University in Washington, DC – Magna Cum Laude
Psychology Major with a Combined Minor in Fine Arts and Art History and a Minor in Biology. Graduated with Special Honors, B.A. in Psychology

1994-1998 Rockville High School in Rockville, MD – Diploma with Special Honors (Top 5%), Montgomery County Public Schools System
PROFESSIONAL TRAINING
2014-2017 University of Miami / Jackson Memorial Health Systems
Miami, Florida
Fellowship in Plastic and Reconstructive Surgery

2013-2014 McGill University Health Center
Montreal, Quebec
Fellowship in Plastic and Reconstructive Surgery

2008-2013 Oregon Health & Science University
Portland, Oregon
Residency in General Surgery

2007-2008 Oregon Health & Science University
Portland, Oregon
Surgical Internship
Murray, Bruce, M.D.
Murray Concierge Medicine
920 37th Place Suite 103
Vero Beach, FL. 32960
Hospital Affiliations:
Indian River Cleveland Clinic Hospital
Specialties:
Direct Primary Care
Medical School:
Wayne State University
Internship/Residency:
Butterworth/Spectrum Hospital- Grand Rapids, Michigan
Board Certification:
American Board of Emergency Medicine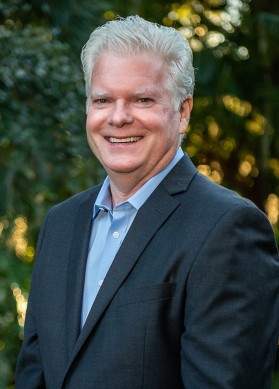 Matthew C. Jepsen, M.D.
Otolaryngology - Head and Neck Surgery
Rhinoplasty
Nasal and Sinus Surgery
(772) 563-0015
FAX (772) 770-0799
1325 36TH STREET, SUITE A
VERO BEACH, FL 32960
Matthew C. Jepsen, M.D., is a board-certified Otolaryngologist-Head and Neck Surgeon and has been in practice since 2004. Dr. Jepsen joined Vero ENT Associates in July 2021 and moved with his wife and two children from Salt Lake City, UT to Vero Beach.
Dr. Jepsen provides comprehensive otolaryngology care for both children and adults, and evaluates and treats all general ear, nose and throat disorders. Dr. Jepsen has specialized training in rhinoplasty and reconstructive nasal and facial surgery, and extensive surgical experience in endoscopic sinus surgery and correction of nasal airway obstruction. Dr. Jepsen's priority is to take time to listen to and care for his patients, and to develop and execute a focused treatment plan.
Dr. Jepsen is a graduate of Bucknell University and completed his medical degree at the University of Iowa School of Medicine. Dr. Jepsen's internship and residency in Otolaryngology-Head and Neck Surgery were completed at the University of Utah School of Medicine, where he served as Chief Resident. He continued his training with a fellowship in Facial Plastic and Reconstructive Surgery at the Sullivan Center for Facial Plastic Surgery in Columbus, OH. In Salt Lake City, Dr. Jepsen was president of the Utah Society of Otolaryngology and president and executive member of his 14-partner practice, the ENT Center of Utah. He is a member of the American Medical Association, the American Academy of Otolaryngology - Head and Neck Surgery and the American Rhinologic Society.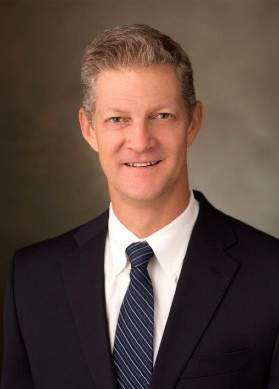 Services that Dr. Jespen provides include:
Office-Based Procedures
• Nasal Endoscopy with polypectomy/biopsy
• Radiofrequency (low temp) treatment for nasal obstruction
• Endoscopic Balloon Sinuplasty
• Flexible fiberoptic laryngoscopy and Videostroboscopy for voice evaluation
• Epistaxis treatment
• Microscopic ear evaluation, perforation repair, tube placement
• Biopsies of oral lesions, skin lesions
• FNA of neck masses
Operative Procedures
• Functional and Cosmetic Rhinoplasty, Nasal Valve Surgery
• Nasal Septal Reconstruction, Turbinate Surgery
• Endoscopic Sinus Surgery, Polypectomy
• Pediatric and Adult Tonsillectomy, Adenoidectomy, Ear Tube Surgery
• Uvulopalatopharyngoplasty (UPPP) for snoring and sleep apnea
• Head and Neck Surgical Procedures, Microlaryngoscopy vocal cord surgery
• Skin Cancer Reconstructive Surgery